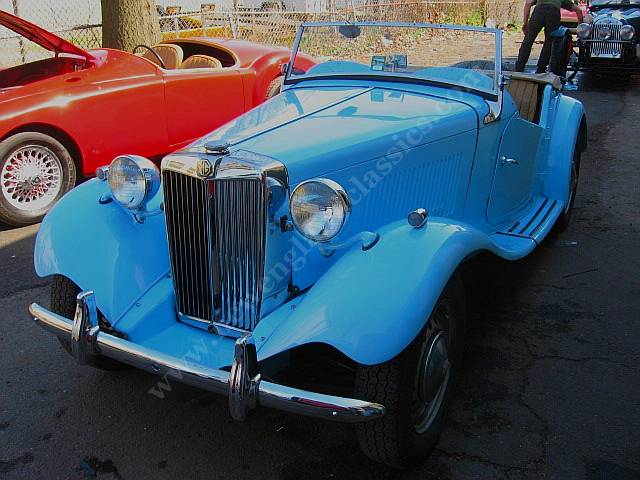 Click to view picture, left/right arrows to scroll
---
..just finished a comprehensive restoration....excellent body, beautifully finished in original Clipper blue, all new tan interior, excellent chrome, trim, new tonneau, rebuilt brakes, freshly rebuilt engine (150 psi compression in every cylinder, no smoke under normal operating conditions, 70 psi oil pressure), excellent trans, nicely detailed dashboard, new wiring harness, mostly new electrics, runs, drives, looks great.
This is a beautiful, freshly done MG TD...as nice a classic sports car as one can imagine...easy to service, fun to drive, and wonderful to own.
Sure, an MG TC is more 'classic' and an MG TF is more attractive but a good TD is the perfect compromise....FAR better to drive than a TC (due to rack and pinion steering and independent front suspension) and far more vintage looking than a TF. Hence the most popular of all of the T Series MGs and at a very reasonable price.
Inventory Number: NE-1950-2

Printer-Friendly version