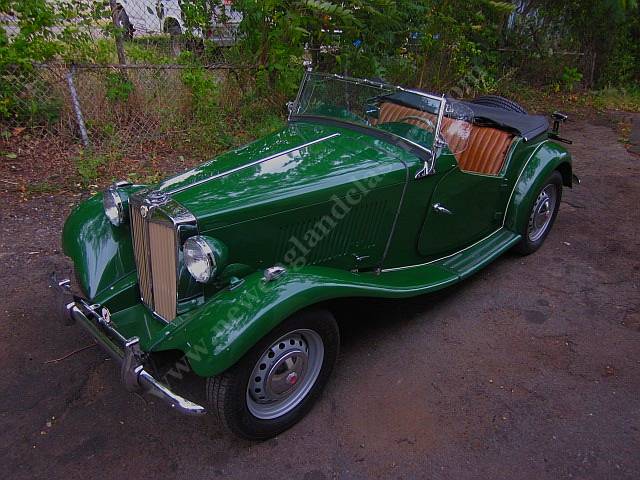 Click to view picture, left/right arrows to scroll
---
A beautiful restored example.....
Excellent body, no rust or wood rot, passed the bondo 'magnet' test perfectly, very clean 'underneath.' Show quality chrome, very clean interior, runs and drives very well.
Engine: our tests, 135 psi compression in every cylinder, 40-50 psi oil pressure when warm, zero smoke, gearbox works well, quiet differential. Brakes just done, new front suspension bushings and springs, new rear springs, new cloth covered wiring harness, all original gauges and all electrics work properly.
For the money, probably the best all around 'running board' classic English sports car. Precise steering, excellent ride, and with the recent suspension work, this car is a dream to drive.
Good top, new tonneau, radial tires, even the original (and often missing) air cleaner assembly. Just in, ready for low key shows or general fun driving.
Inventory Number: NE-1953-10

Printer-Friendly version