$32500
1959 MG A 1500 (SOLD)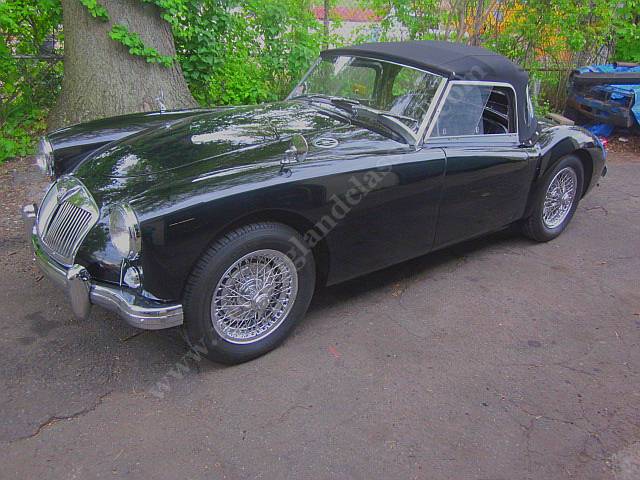 Click to view picture, left/right arrows to scroll
---
From what we were told, last owner invested over $35,000 in restoring a basically sound, rust free starting point. And the results show the detail work done.........
Standard stuff...rebuilt engine and transmission, rebuilt SU carbs, new cloth wiring harness, near flawless body and paint (when one refers to the term 'mirror image,' they would have to be speaking of this car), new cloth top, all new interior with leather seats, new chrome wire wheels, all new exterior chrome, dash done like new, the list is endless. But the photos tell the story. An immaculate, ready for show MGA that starts instantly, runs and drives like new, and doesn't miss a beat.
But the details!!!!!!!!!!!!!!!! Such as chrome side curtain pins and mounts, the windshield frame rechromed, every dash knob and switch is new, it is very close to 'breathtaking' in every way.
If you ever wanted a close to perfect MGA, here is your chance. And we have just lowered the price substantially to offer a really good 'buy' in a fabulous classic sports car.
Inventory Number: NE-1959-13

Printer-Friendly version