$22900
1959 MG A 1500 Roadster (SOLD)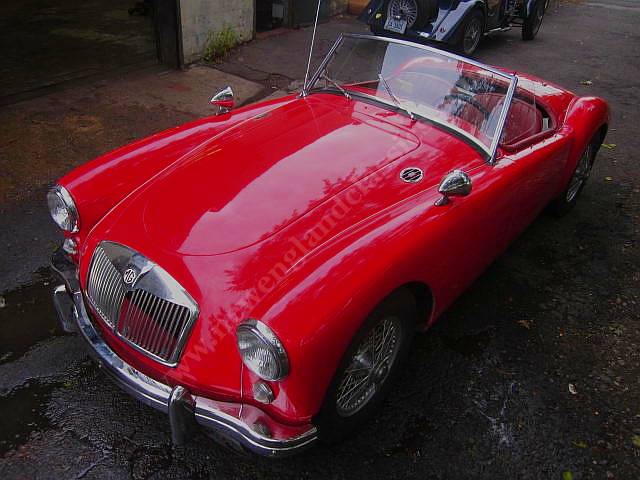 Click to view picture, left/right arrows to scroll
---
Just in from Georgia,
And this is what we can see, the products of our tests, and what we were told: very straight body, very good red paint, recently overhauled engine, 50 psi oil pressure when warm (60-65psi cold), no leaks, no odd noises, excellent running, excellent gearbox (perfect synchromesh action, quiet), wiring looks to be in good condition, been fitted with an alternator, new top, very good tonneau and side curtains, mostly new chrome, wire wheels, very clean wood floors and steel chassis.
We just did the brakes, all new wheel cylinders front and rear. Brakes work perfectly. Interior was so-so when it arrived and now, all new. Seats, door panels, cowl surround, etc. Looks great.
Shocks, springs, steering, exhaust, cooling system all seem to be fine and the car is a delight on the road. No rattles, no odd noises, no bouncing, all in all, a nice MGA.
Inventory Number: NE-1959-38

Printer-Friendly version