$26900
1959 MG A 1500 roadster (SOLD)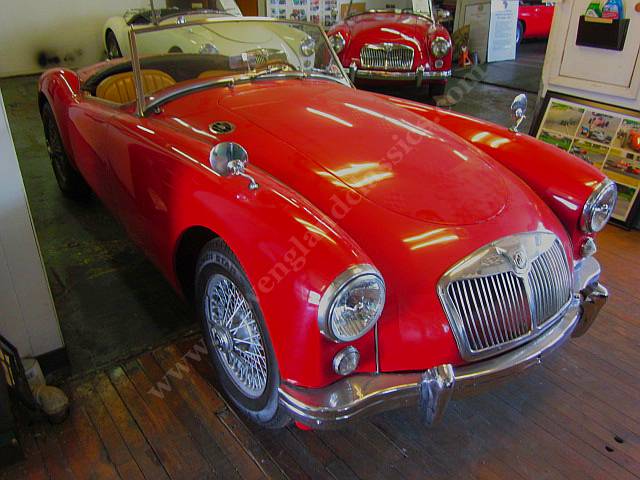 Click to view picture, left/right arrows to scroll
---
A nice, clean, very good running/driving car. Certainly sufficiently clean for a low car show.
Body is straight with good panel fit, went over the edges with my kitchen magnet and no signs of bondo. Seems to have had the fenders removed when last painted as it has new fender welting. Most of the chrome appears to be fairly new and the interior is beautiful.....and I suspect not very old.
Compression was 145-150 psi in every cylinder, no smoke cold or hot, runs 60-65 psi oil pressure when warm, brakes work well, exhaust is quiet, has new seat belt,s been converted to negative ground and a modern stereo fitted.
Wire wheels, new tonneau, no rust in the trunk, nicely painted and detailed engine bay, wiring harness looks to be in good condition and all electric work. Also has a new wood steering wheel (very nice) and there really isn't that much left to note.
Stars instantly, runs flawlessly, drives wonderfully.....certainly as good as it looks
Inventory Number: NE-1959-39

Printer-Friendly version