$22900
1960 MG A 1600 Roadster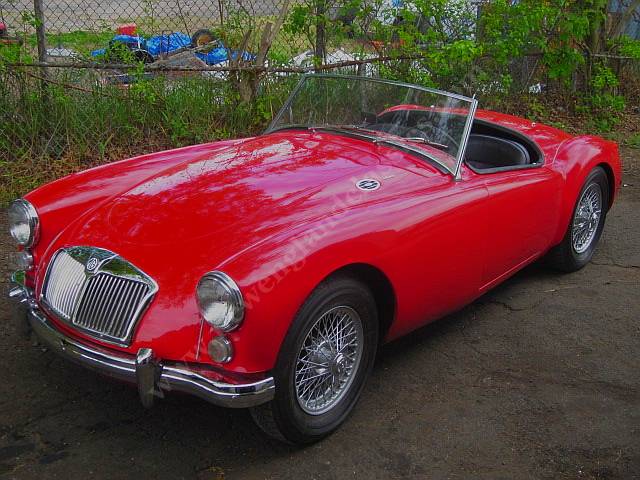 Click to view picture, left/right arrows to scroll
---

Just in from Texas.....good looking, great driving car. Engine: 175 psi compression in very cylinder, zero smoke cold or hot, 65 psi oil pressure....this is just about as good as ANY MGA, regardless of rebuild history, invoices, etc. Really 'perfect.' Also, excellent trans and clutch, front end is nice and tight, new springs, new shocks, new disc rotors, all checked and lubed.
15" wire wheels with all new splined hubs and chrome knock offs. We just installed new front bushings, springs, shocks, and rotors. Paint is quite nice from the perspective of a 'driver.' And sufficiently clean for low key local shows. Same with interior and top....all in good condition.
All gauges work, wiring and electrics seem to be in good condition, chrome seems to be fairly new, and the overall 'look' is of a nice, clean car.
Also.. heater, starts instantly, runs strongly, and being a 1600 has the larger, more powerful engine and disc brakes. A nice car for the money.
Inventory Number: NE-1960-35

Printer-Friendly version