$35000
1960 Triumph TR3A (SOLD)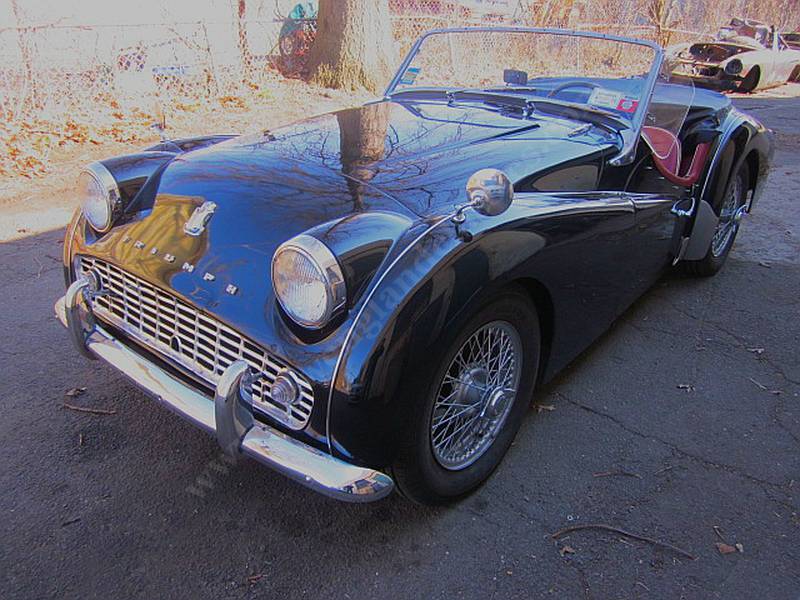 Click to view picture, left/right arrows to scroll
---
A ground up restoration done six years ago, nearly $100,000 invested, has covered maybe 300 miles per Summer...probably less than 2,000 miles since completion of work.
Black paint, still show quality. Deep red leather (with white piping) still gorgeous. Engine bay, suspension, under chassis/body, weather equipment, chrome, trim all simply stunning. And the way it runs and drives....fantastic. Pulls like the proverbial train from under 2,000 rpm, smooth up to the redline, effortless to drvie with an all synchromesh TR4 transmission, wire wheels, on and on and on.
Mirror finish, laser straight, drives like new..........
.
Call for details?
Ready for many seasons of fun driving, ready for most any show, in our showroom and ready for sale.
Inventory Number: NE-1960-41

Printer-Friendly version