$24000
1966 MG B roadster (SOLD)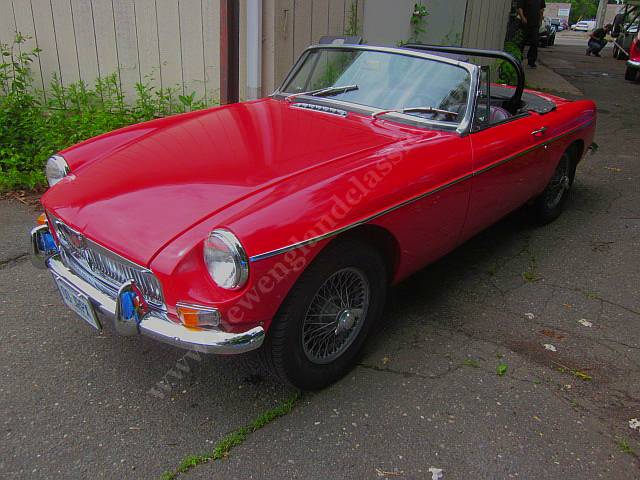 Click to view picture, left/right arrows to scroll
---
Just in and, what appears to be a product of a very expensive, very detailed restoration. Truly spotless underneath, in the engine bay, interior, trunk, etc.
As a '66, has the most powerful engine ever fitted to an MGB.....the 98hp five main bearing unit, in this case, with a 45 DCOE Weber. AND has the rarest and most desirable option....overdrive. As the photos show, new wiring, all new hydraulics, beautiful details, new top, wire wheels (the other key option), a quality stereo/CD, great car.
However, IF I was thinking of keeping this car, I would do the following (all of which we can do): correct period steering wheel, get rid of the roll bar, narrower tires, chrome wire wheels, and convert to a dual master cylinder for safety. Would be hard to beat and, I think, one of the nicest, cleanest MGBs on the road.
Here and ready to drive anywhere.
Inventory Number: NE-1966-30

Printer-Friendly version