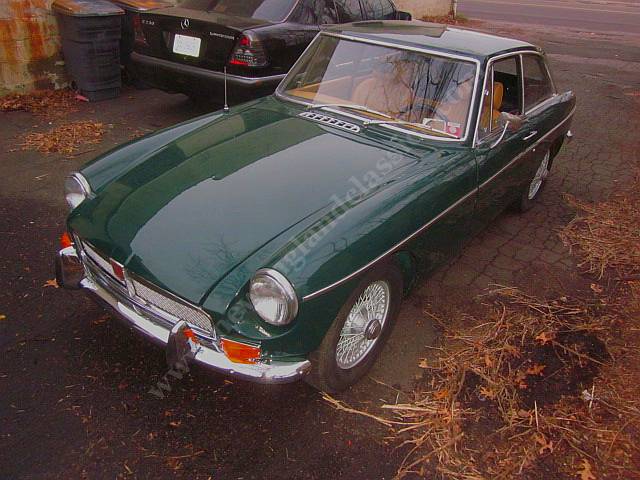 Click to view picture, left/right arrows to scroll
---
Attractive car.....excellent body (had rusted rockers when acquired, now new inner and outer rockers), new BRG paint in base coat/clear coat acrylic, mostly new chrome, wire wheels, very good tan interior, wood dashboard, twin pipe exhaust, can't add much else.....starts instantly, runs and drives very well, no smoke, proper oil pressure (50-60 psi when warm), shifts properly, no issue with clutch, brakes, or hydraulics. And some past owner did the best thing one could do to a 1970 MGB.....replaced the original dash with a 1974 dash...air vents, glove box, far superior.
These are great cars...by classic car standards, comfortable, reliable, fun to drive, AND there is so much we can add. As I have done with my own MGBGT....powerful auxiliary heater (nice and toasty on a 20 degree day), modern stereo, full roof fabric sunroof, choice of transmissions.....stock, overdrive or a modern 5 speed, power brake servo can be added, rear disc brakes, and to make a really sensational car with contemporary performance.....we can add a Chevy V6 (as in my own GT) or even a Rover V8.
Whether stock and exactly as is OR highly modified, a beautiful classic GT in a wonderful color combination.
Inventory Number: NE-1970-17

Printer-Friendly version