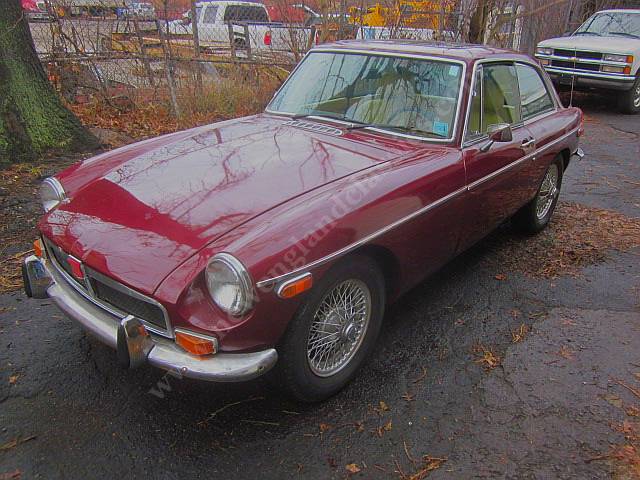 Click to view picture, left/right arrows to scroll
---
A very nice example...excellent floors and battery boxes, went over the exterior with my kitchen magnet, only found one small spot indicating a tiny bit of plastic filler, otherwise, a truly excellent body/chassis..
Nice fairly new maroon paint, painted and detailed in the engine bay, mostly new interior, freshly redone brakes (new calipers, new wheel cylinders, etc), wire wheels with new hub adapters and new chrome knock offs, new wood dashboard,, stereo, sunroof, quiet exhaust, AND has perfect working overdrive. The most expensive single option on an MGB.
These cars make wonderful alternatives to a modern GT car.....will cruise nicely at 70, 80, or more mph and truth is, above that, it is rather academic. And, from experience, far smarter to drive a car that gives the illusion of driving faster rather than the other way around. And less chance of tickets.
Fitted with a brand new Weber carb on an alloy manifold and with the electric choke option, starting is the same as a modern car. And with its all synchromesh transmission and overdrive offering a fifth gear, makes for a great cruiser. Hence, am now on my fifth MGBGT and I love it.
Inventory Number: NE-1973-26

Printer-Friendly version