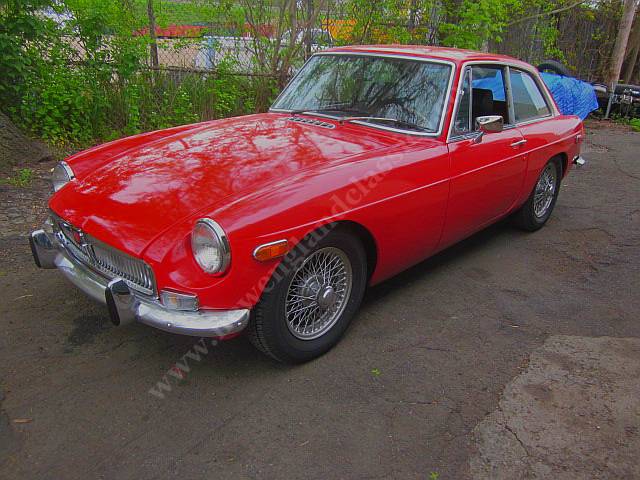 Click to view picture, left/right arrows to scroll
---
49,000 original miles, engine just rebuilt using higher compression pistons, Weber carb, tubular headers, 170 psi compression in every cylinder, 70+ psi oil pressure when warm, no smoke, excellent 4 speed all synchromesh transmission. Runs and drives great.
No rust underneath, clean rockers, sills, floors. Recently repainted in a lovely bright red. Very clean interior with new wood dash and wood steering wheel, stereo/CD with USB input, inertia reel belts, all gauges and electrics work, has reconditioned wire wheels with new Sumitomo radials, new chrome knock offs, even a new Mk I grille.
Exhaust is quiet, wiring looks to be perfect, has an oil cooler, excellent headliner, carpets, panels, etc.
What else? Starts instantly, runs perfectly, and is a joy to drive. And, of course, we can install a modern a/c unit for warm climates and a powerful auxiliary heater for cold. Making this a very versatile car that can duplicate the use and function of a modern car (at least to a certain point).
Inventory Number: NE-1974-32

Printer-Friendly version