$16900
1975 BMW 2002 (SOLD)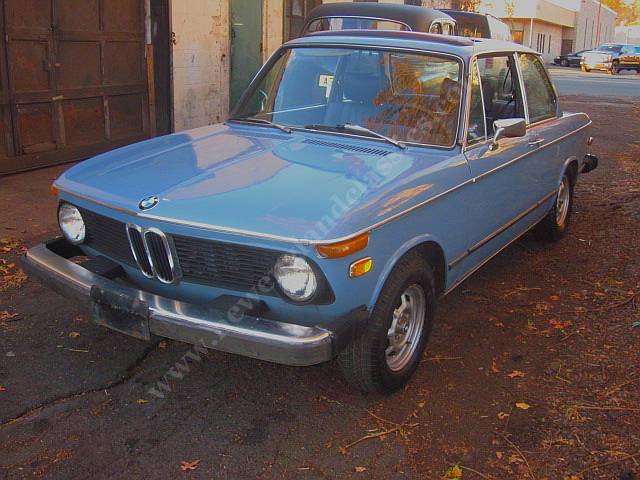 Click to view picture, left/right arrows to scroll
---
Just came in....super clean original car with virtually perfect body and excellent original paint (actually, under very close examination, we suspect a possible repaint many years ago OR some touching up....either way, it is beautiful), like new interior, very solid floors, such wonderful factory options as air conditioning and sunroof, starts, stops, goes around corners like new, original jack and lug wrench, perfect original carpets and headliner, as nice an example as we have ever seen.
These are great cars.....a curb weight of under 2400 pounds, 100hp with a lot of torque, a 2 liter SOHC engine, rated 107 mph top speed (and, isn't any more sort of academic?), precise shifting 4 speed transmission, power disc brakes, all independent suspension, fabulous ride and handling, and (a bit hard to describe) incredible sense of excellent build quality....the way the doors close, the way the seats adjust, even the way the controls feel.
Not much to add.....checked all electrics, brakes look fine, new Michelin radials, new stereo with USB input (and new quality speakers), exhaust is quiet, and (of course) has an incredibly solid feel with no rattles or shakes. What is best is one gets to enjoy a 43 year old classic that is easy to maintain, inherently very reliable, and has the comfort and performance of a contemporary car.
Inventory Number: NE-1975-8

Printer-Friendly version