$23900
1979 MG B Roadster (SOLD)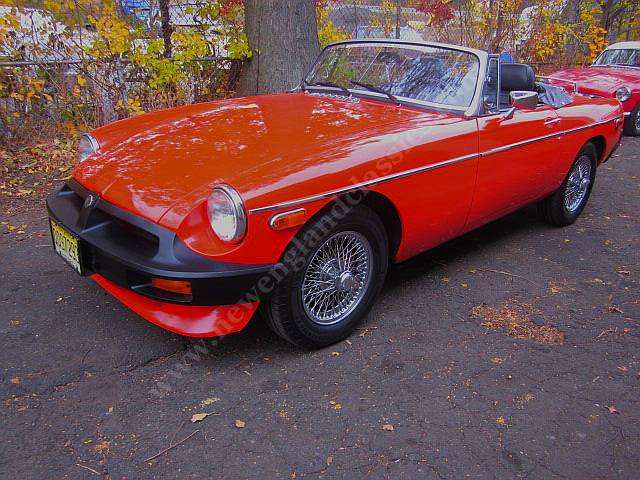 Click to view picture, left/right arrows to scroll
---
Certainly the best (or equal to the best) late model MGB we have ever had for sale........
Acquired from a doctor friend who poured more than $30,000 into preparation and restoration costs. Resulting in a sensational show winning example.
Virtually perfect, rust free body/chassis with show quality paint. Perfect engine bay detailing. All new interior, top, trunk, on and on. Engine done by world famous SCCA National champion Kent Prather with new SU H6 carbs, headers, electronic ignition, freshly rebuilt Datsun B210 5 speed transmission, all new wiring and electrics,s heavy duty alternator and starter, electric cooling fans, heavy duty radiator.
Stainless steel exhaust, Kenwood AM/FM/SAT, ammeter added under dash, SS door sills, footwell lights, Walnut dash and wood steering wheel, new top and boot cover, and..........
Wire wheels, all brakes and suspension redone, back up solid state fuel pump, battery cut off switch, external jumper terminals for the battery, new Aeroquip lines to the oil cooler, hopefully the photos do justice to the degree of detail that went into preparing this car.
AND,,.....of course, we can add modern air conditioning, a powerful supplemental heater, and even one of our profession chrome bumper conversions. We can really offer a 37 year old classic English sports car as an alternative to a contemporary sports car.
This car is truly a gem, just in and ready to drive anywhere.
Inventory Number: NE-1979-22

Printer-Friendly version