$13900
1979 MG B roadster (SOLD)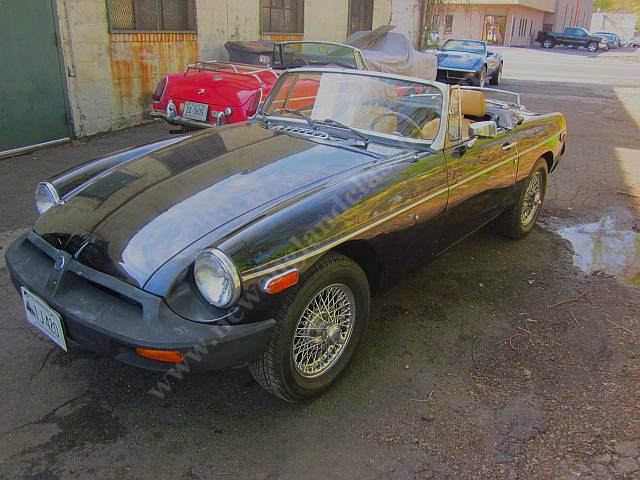 Click to view picture, left/right arrows to scroll
---
A beautiful, rust free example.....we have been servicing this car for many years. Local fellow purchased it when he was young, had 14,000 miles, now 66,000 miles. Excellent bodywork, very clean original black paint, excellent floor pan and sills, a few years ago we rebuilt the engine, fitted higher compression pistons, headers, and a 45 DCOE Weber, same time it got a new tan interior, stereo/CD, chrome wire wheels, new radials, AND this 'Limited Edition' B has the most coveted of options....overdrive.
Starts instantly, runs perfectly, fitted with a Weber carb, offers reliable use and spirited performance.
And we COULD perform a complete chrome bumper conversion, add a/c or a powerful supplemental heater (or both), provide a very nice, low mileage, mostly rebuilt car.
Inventory Number: NE-1979-27

Printer-Friendly version