$7500
1984 Alfa Romeo Spyder Veloce (SOLD)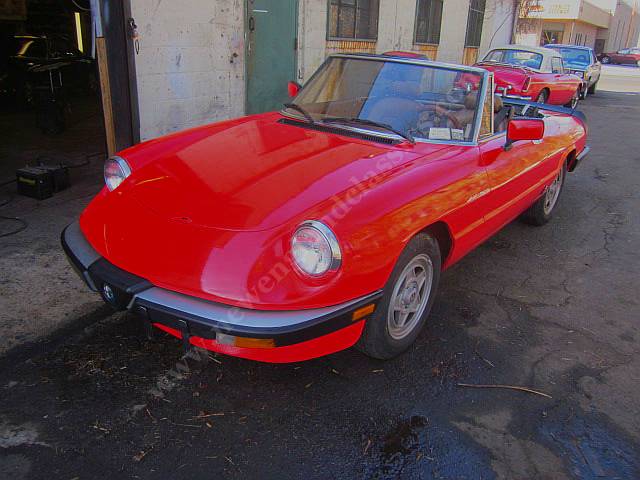 Click to view picture, left/right arrows to scroll
---
Just in.........a quick list of the ups and downs.........
Floors are excellent, no sign or rust (other than meaningless surface rust), no holes or damage, excellent body other than one small area on the hood (and one in the spare wheel well), runs and drives very well, excellent oil pressure, no smoke, idles nicely, brakes and suspension work well.
All gauges work as does the a/c, wheels and tires look good. But the convertible top is tired, seats are a bit ripped, and cracks on the top of the dash cover. All work easily done and all work we are experienced in doing. Inquire for price and discussion on repairs and improvements we can offer.
Inventory Number: NE-1984-5

Printer-Friendly version